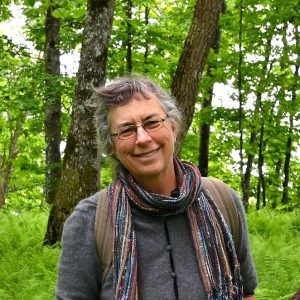 plants for EVERYONE is back! And we have a great new venue for the March 2022 sale!
Hi! I'm Kathleen. I have a small local business which provides affordable edible and ornamental plants to the local community early each spring.  Most of the plants are sold bare-root.  I have a team of local folks who help out on the sales each year.
PRE-ORDERS ARE OVER FOR THIS YEAR'S SALE. YOU'LL SEE ALL OF THE QUANTITIES SET AT ZERO. BUT WE WILL HAVE MORE PLANTS AT THE OPEN SALE ON SAT, MARCH 5TH & SUN, MARCH 6TH. SEE YOU THERE!
Our goal is to offer plants that EVERYONE can afford.  If you can't afford even our low prices, please get in touch.  There is an option where you can work for your plants.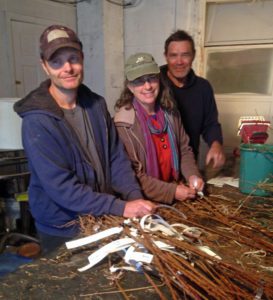 The plants for EVERYONE sale takes place in Asheville, NC in early March each year. We do not offer mail-order service.   You can just show up at the sale and buy what we have there.  You may also pre-order (and pre-pay) on our website to help ensure that you get what you want. All pre-orders to be picked up on the sale dates listed, below.
If we show "out of stock" or don't have the quantity you'd like to order please send an email with what you would like. We will increase the orders from the wholesalers as long as they still have them in stock. This is over for this year…

pfE Guarantee Policy: All plants are guaranteed to be true to type, disease-free, and alive at the time of purchase. Plants are not guaranteed to live beyond that. That is up to you. But you can always get in touch to discuss a concern.
Pre-orders will not be pre-pulled this year. We will work with you to pull your order when you arrive to pick it up.
Pre-orders must be picked up on the following dates and times. If you cannot pick up on those dates, please see if you can get a friend to pick up for you. Failing that, please send an email to see if we can come up with another pick-up option.
We are hoping to have an additional pick-up day on Wednesday, March 2. That will happen IF we have everything prepared on time (and that will be a lot of work), we may invite peeps with larger orders to come on this one-day-early date. That will help expedite plant pick-ups on the succeeding two order pick up days. We will contact people who have placed large orders if we can manage this extra day.
We need to space out pick up times so that too many people don't come at once and create long waits (and possible covid exposure). We request the following pick-up schedule be followed to the extent feasible.
PICK UP SCHEDULE
Last names A – F: Thurs, Mar 3, 12 – 3pm
Last names G – L: Thurs, Mar 3, 3 – 6pm
Last names M – R: Fri, Mar 4, 12 – 3pm
Last names S – Z: Fri, Mar 4, 3 – 6pm
PLEASE NOTE That there is no advantage to an earlier pick-up date. Only pre-orders can be picked up on pre-order pick up days. No additional sales will take place on these days. If you want to buy additional plants, you'll need to come back on Sat or Sun during the general sale days.
For pre-orders you must:
Pick up your pre-order by 6 pm Friday, March 4 OR
Contact me by email to make another arrangement y 6 pm Friday, March 4 OR
Your plants will be put out for sale on Saturday, Mar 5 at noon, with a restocking fee deducted from your refund.
We recommend that all bare root plants be potted up in compost (or some kind of potting mix) and grown at least long enough for the pot to be well filled with roots. They must be potted at the same depth as they were originally at in the ground. Any deeper can be a death sentence. When rooted in, then move them up a pot size or put them in the ground and don't let them dry out. Bare roots take a little more effort than already potted up plants… but they are much more affordable!
If you have trouble using PayPal at checkout, please text Kathleen to work out an alternate payment option: 757 478-1953.
Do you need LOTS of plants to start an orchard? Do you need something we don't offer? Are you a wholesale grower that could supply us with plants? Please get in touch. We want to serve the community in any way we can. We will do our best to accommodate.
---
Spring 2022 SALE INFO
Location:
80 Cowan Cove Rd.
Asheville, NC 28806
Dates / hours:
Wed, February 16, noon PRE-ORDER DEADLINE
Thurs, Mar 3 (12pm – 6pm) Pre-order pickup
Fri, Mar 4 (12pm – 6pm) Pre-order pickup
Sat, Mar 5 (12pm – 6pm) Plant Sale
Sun, Mar 7 (12pm – 6pm) Plant Sale
More information:
General plant sale questions:
Kathleen @ 757 478-1953 (text preferred)
If you would like to sign up to help or if a plant you want is out of stock please email us at:
plantsforeveryone.asheville@gmail.com
---
Get on our Mailing list so we can tell you about next year's sale!
Kathleen Zeren is a homesteader and a horticulturist (Landscape Designer) living in Candler. She grows much of what she eats.  Kathleen began plants for EVERYONE in the spring of 2013. She was discouraged at the high prices required for her to establish some fruit trees in her yard. So she found some good, local, wholesale sources and plants for EVERYONE was born.
A team of helpers will be needed to tag plants, pull pre-orders, and work at the sale. Please send an email if you would like to be on the team! You will be paid $13/hour… payable in plants.