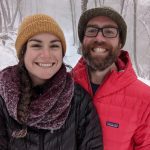 plants for EVERYONE is back! And we will be at the same amazing venue, Smith Mill Works, for the March 2023 sale!
Hi! We are Lucas and Emma. We have a small local business which provides affordable edible and ornamental plants to the local community early each spring. Most of the plants are sold bare-root. We have a team of great local folks who help out on the sales each year.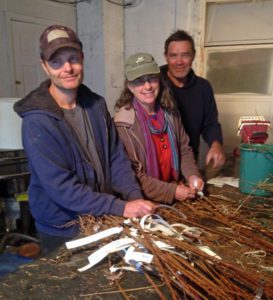 The plants for EVERYONE sale takes place in Asheville, NC in early March each year. We do not offer mail-order service. You can show up at the sale and buy what we have there. The best option is to pre-order (and pre-pay) on our website to help ensure that you get what you want. All pre-orders are to be picked up on the sale dates listed, below.
If you have trouble using Stripe at checkout, please text Lucas to work out an alternate payment option: 860-866-8159.
Do you need LOTS of plants to start an orchard? Do you need something we don't offer? Are you a wholesale grower that could supply us with plants? Please get in touch. We want to serve the community in any way we can. We will do our best to accommodate larger orders.
---
Dates / hours:
Wed, February 15, noon PRE-ORDER DEADLINE
Thurs, Mar 2 (12pm – 6pm) Pre-order pickup
Fri, Mar 3 (12pm – 6pm) Pre-order pickup
Sat, Mar 4 (12pm – 6pm) Plant Sale
Sun, Mar 5 (12pm – 6pm) Plant Sale
More information:
If you would like to sign up to help or if a plant you want is out of stock please email us at:
plantsforeveryone.asheville@gmail.com
---
Get on our Mailing list so we can tell you about next year's sale!